FMR Faculty
Dean C. Vafiadis, DDS
Dr. Dean is the director and innovator of the Full Mouth Reconstruction CE Course at NYU Dental College since 2008. He received his dental degree and Prosthodontics specialty training at New York University College of Dentistry. He is currently the Director of the Full-Mouth Rehabilitation CE course at NYU. He is an Associate Professor of Prosthodontics at NYU College of Dentistry. He has lectures nationally and abroad for NYU Continuing Education department.
Dr. Vafiadis published and lectured on various topics such as Aesthetics, Implant designs, Computer restorations, Ceramic materials and Occlusion. He is the founder of the New York Smile Institute in NY. It is an educational center, full service laboratory and learning facility as well as a private practice location for a multi-specialty practice for Implant and Aesthetic Dentistry. Currently he is lecturing for the Continuing Education program at NYUCD for Dental Districts in US, Europe and Asia. He maintains his private practice Valentino Building near Rockefeller Center. Dr. Vafiadis primary professional mission is to educate, publish and invent new technologies that will help change the dental profession and patients lives. He is a member of the AAED, ACP, AO AAID, NGS, and ADA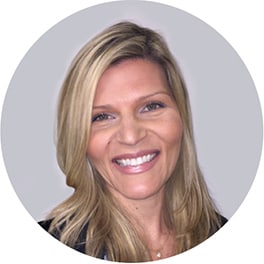 Joanna Hrymoc-Sinha, DMD
Dr. Joanna Hrymoc received her Bachelors of Science degree from Rutgers University in 2002. In 2006, she graduated from the University of Medicine and Dentistry NJ where she received her Doctorate of Dental Medicine. Dr. Joanna Hrymoc joined the Full Mouth Reconstruction program at NYU as a participant from 2010-2012. Upon completing the program, Dr. Hrymoc was invited to stay as a Clinical Associate and was appointed Clinical Assistant Professor in 2016. Dr. Joanna Hrymoc became the first female faculty at the Full Mouth Reconstruction program. She brings a fresh perspective to the program and only accepts clinical excellence.
Dr. Thomas Planzos
Dr. Planzos attended The University of Pennsylvania School of Dental Medicine and received The D.M.D. degree in 1986. In 1986-1987 Dr. Planzos completed a PGY-1 residency at The Lutheran Medical Center in Brooklyn, NY. He has been in private practice in Bay Ridge, Brooklyn for 29 years in a multidisciplinary practice along with his three daughters who are specialists in Periodontics, Orthodontics and Prosthodontics. He is a past president of The Bay Ridge Dental Society. Dr. Planzos is the Clinical Co-Director of The Full Mouth Reconstruction Continuing Dental Education Course at the New York University College of Dentistry, Dr. Planzos has lectured both nationally and internationally on the topic of Full Mouth Rehabilitation.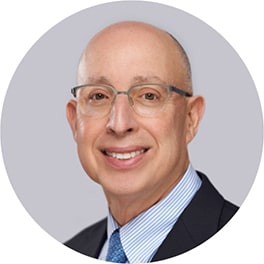 Alan M. Smolen, DDS
Dr. Smolen received both his B.S. degree in Chemistry and his D.D.S. from Temple University. He has been practicing restorative and cosmetic dentistry in the Langhorne-Yardley area for over 30 years. Dr. Smolen has elected to continue his education at the renowned Pankey Institute for Advanced Dental Education. The Dawson Center for Advanced Dental Study, NYU Dentistry's Continuing Education Program and the Piper Education and Research Center.
In addition to his clinical practices in Yardley, PA and New York City, he is a faculty member at NYU Dentistry's Full Mouth Rehabilitation Continuing Dental Education Program.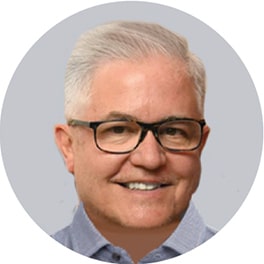 Michael Cali, DDS
Dr. Cali is a Past-President and former Chairman of the Peer Review and Quality Assurance Committee of the Second District Dental Society, as well as a former longtime member of the Board of Governors and the Council on Peer Review and Quality Assurance of the New York State Dental Association. Dr. Cali is currently a member of The Organization Committee of The Greater New York Dental Meeting.
In addition to being in private practice in New York and New Jersey, in the delivery of high quality dental care for more than thirty years, Dr. Cali is a Clinical Assistant Professor in the Linhart Continuing Dental Education Department at New York University College of Dentistry. He has been part of the "Full Mouth Reconstruction; Occlusion, Implants and Esthetics" since 2008 when it began.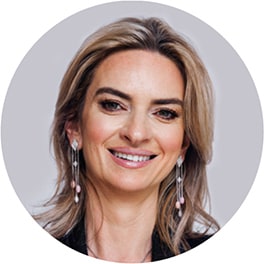 Ellen Katz, DDS
Dr. Katz was born and raised in the Republic of Georgia. After emigrating to the United States, she graduated from St. John's University followed by NYU College of Dentistry in 2002. After graduation, she completed a one-year residency program at Jamaica Hospital Medical Center. Dr. Katz is passionate about her dental career and attends around 200 hours of continuing education each year.
From 2015-2017 she participated in the Full Mouth Rehabilitation Continuing Education Program at NYU Dentistry under the mentorship of Dr. Dean Vafiadis and is currently an adjunct clinical assistant professor and Co-Clinical Director at FMR continuing dental education program at NYUCD
Dr. Katz is a graduate and a Mentor at Evidence based educational Kois Center in Seattle, WA, and recently started her accreditation journey with AACD. She is a member of AACE, where she attends many hours of CE and gains knowledge in latest technologies and advancements in Invisalign Treatments. Dr. Ellen is a published author in Compendium Magazine and a co-founder of Maison BE dental studio in NYC.
When not in the office, Dr. Katz enjoys spending time with her family and friends. Her hobbies include traveling, exercising, hiking, cooking, reading books and educational articles.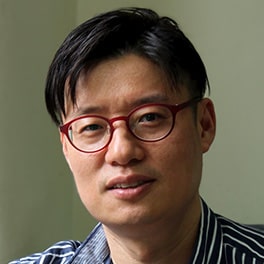 Steve Kim
WVeneer, NYC MDT
Steve Kim is the president of W Veneer Center. Steve started his career as a dental ceramist in 1991. After graduating from the College of Health in Korea, Steve went to study abroad in Zurich, Switzerland to master dental ceramics. Steve was awarded the Gold Medal for his ceramic work at Korean National Dental Prosthetics Exhibitions in 2001
Sander Polanco
OT Labs, MDT
Sander is the Owner at Oral-Tech Dental Laboratory in Staten Island, NY. He is a specialist in Implant & Removable Laboratory Prosthetics and expert in the planning and development of high-end prostheses for many dental prosthetic treatments. He also is the Oral Architect for fixed treatments and full mouth rehabilitation applying digital technology and Digital Smile Design. He participates as faculty-lab Technician at the full mouth reconstruction Program at New York University School of Dentistry. Sander has a bachelor in technology and certifications as Master Complete Dentures, design and fabrication Cad/Cam bar attached prostheses and hybrids including all-4 treatment and immediate loading conversions. He is also a Master in fabrication of Screw retained implant bridges with zirconia and High performance polymers as the "BDT Implant Bridge" .He is one of the few fabricating telescopic implant bridges such as the Deutsch Telescopic Bridge Zr. Taking 5th Place at the ZunstZhanWerk "Art of Denture" USA, is one of his achievements. His lab is in Staten Island, NY and soon will expand his operations in location in Manhattan, NY.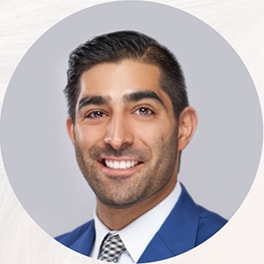 Armen Akopian, DDS
Dr. Akopian received his dental degree from New York University College of dentistry and completed a one-year general practice residency at Mount Sinai affiliated Queens Hospital Center. While at NYU he was inducted into the Aesthetics Honors program where a small group of students are selected to be trained by the top cosmetic dentist from the tri-state area. This gave him a unique advantage to analyze and treatment plan cosmetic cases from an early point in his career.
Dr. Akopian also lectures for the NYU FMR program and teaches dental colleagues how to diagnose and treatment plan complex full mouth rehabilitation cases and anterior implants. He is currently the partner & clinical director with Dr. Dean Vafiadis at the New York Smile Institute.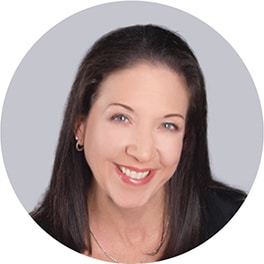 Gwen Giannina, DDS – FMR Clinical Co-Director
Dr Giannina graduated from NYU in 1998. She has been named as a Top Dentists in 2013, 2015, 2016, 2017 and 2018. She strives to improve her skills by continuing to study with great dental mentors each year. She believes communication and long-term relationships help her grow her practice. She has been a Clinical Associate Faculty at FMR since 2019. She has taken numerous CE courses on FMR and occlusion and has a private practice in Bayonne, NJ.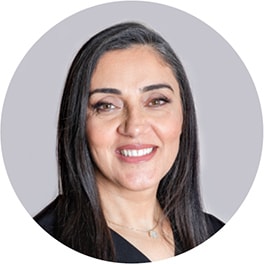 Homa Faridnia, DDS
Dr. Homa Faridnia has a BS in chemistry and biotechnology at Kean University, then attended NYU Dental School to pursue her lifelong dream of becoming a dentist. She graduated in 1998 and has been in private practice since. Dr. Faridnia is a member of the Academy of General Dentistry and the New Jersey Academy of General Dentistry. In 2015, she was voted one of New Jersey's Top Dentists.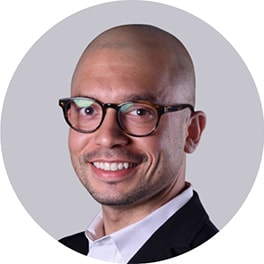 Publio Silfa, DDS
Dr. Silfa completed his Doctor of Dental Surgery at the Columbia College of Dental Medicine and underwent an AEGD residency as the Chief Resident and an associate clinical professor at Columbia Presbyterian Hospital.
He has pursued continuing education on a regular basis since then, including NYU Full Mouth Rehabilitation training. Additionally, he has a background in research and studied the correlation between cardiovascular disease and gum disease while at Columbia. Today, he is widely considered as one of the leading dental practitioners on Long Island. He is a DSD Master & Owner of Meadowbrook Dentistry, a Certified DSD clinic. Personal hobbies include sports, fitness, high-intensity sports, cross-fit, running and riding Peloton.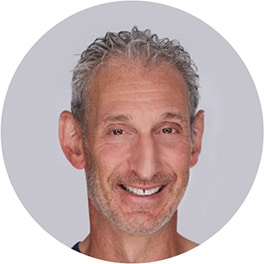 Michael Margolin, DMD – FMR Clinical Associate
Dr. Margolin graduated from Fairleigh Dickinson University with his DMD degree. He joined his father and brother in private practice in 1999. Dr Margolin has been driven to excellence in dentistry and providing FMR discipline to his patients. He also treats periodontal disease with the FDA approved LANAP procedure. He also utilizes the PERIO-LASE MVP-7 laser which allows for a less invasive approach to periodontal surgery.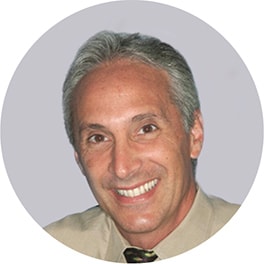 Vincent Celenza DMD, KEYNOTE SPEAKER – FELLOW ACP, Fellow AAED, Fellow EAED
Dr. Vincent Celenza is a Board-Certified Prosthodontist since 1988 and received his graduate training from Boston University in 1979. He has taught at New York University and Columbia dental schools and has presented nationally and internationally on Prosthodontics and how it relates to other specialties. He is currently in full-time private practice in New York City. Christine, his wife of 35 years, works as a hygienist part time in their office. They have two children: Frankie, 32, recently married, and Luke, 27. Vinny plays tennis every week, is an avid mountain biker (no more road riding), and puts time in on a mat each morning. He loves jazz, plays drums and whenever there's time, photography. He has a private practice limited to prosthodontics in New York City.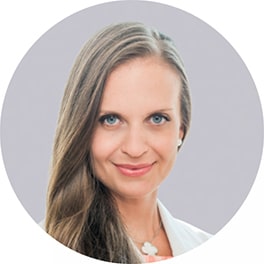 Olga Kovalenko, DMD – FMR Level 3 Case presentation
She graduated Summa Cum Laude from Long Island College, Brooklyn Campus, and subsequently received her doctoral degree from New York University College of Dentistry (NYUCD) where she graduated at the top five percent of her class and was elected into the Omicron Kappa Dental Society. Upon graduating from NYU College of Dentistry, Dr. Kovalenko completed a one-year general residency program at Long Island College Hospital (LICH) in Brooklyn, NY. Dr Kovalenko continued her education with Invisalign, Cosmetic Dentistry, FMR NYU CE course, Implant Surgery and bone grafting techniques. After successful 2 Years at FMR she has joined the Faculty as Clinical Instructor. She maintains a Private practice in Lynbrook, Long Island.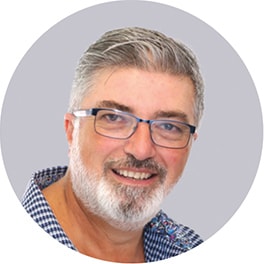 Peter Kouvaris, NYC Oral Design Ceramist, MDT
Peter Kouvaris is a master ceramist with over 30 years experience, as well as a member of the prestigious Oral Design International Foundation. He has received academic achievement awards for his knowledge on implant dentistry and is widely considered to be one of the foremost ceramists in the country, if not the world, by his peers. In addition to studying as an apprentice under the "master's master ceramist" Willi Geller, Peter has also studied under other highly regarded technologists such as Walter Gebhard and Claude Sieber. Over the last 20 years, the New York based ceramist has since transitioned from student to teacher, lecturing for world class institutes such as the International Aesthetic Advantage program led by Dr. Larry Rosenthal on shade taking, color, case sequencing, and material sciences along with ceramic and metal design. He is currently a faculty member of New York University's Continuing Education program lecturing on full mouth reconstruction.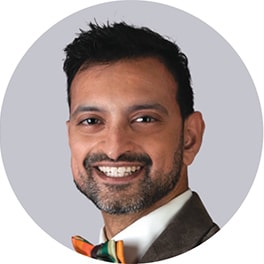 Lokesh C. Rao, DDS, FAAID, DABOI/ID
Fellow, American Academy of Implant Dentistry
Diplomate, American Board of Oral Implantology/Implant Dentistry
Senior Faculty, Full-Mouth Rehabilitation – NYC
Adjunct Clinical Assistant Professor
NYU College of Dentistry CDE: Implantology
Dean's Faculty – U. of Maryland College of Dentistry CDE: Implantology
Westchester Dental Design
Implant, Cosmetic, Family Dentistry
The FMRNYC Experience
Excellence in Dentistry
Join Dr. Dean Vafiadis and the rest of the FMR Faculty as we guide you through everything you did not learn in Dental School, including courses covering Implants, Aesthetics, Occlusion and More! Space is limited, so be sure to register today to take the next step in your dental evolution.





Testimonials
It was our pleasure and honor to be part of the amazing event. I also have learned much from it and enjoyed entirely. Your vision, passion, and energy inspired me so much. I'll always do my best to be able to give FMR programs the best supports.
We'd be proud to support the future FMR event. Again thank you for having us as part of the amazing team.
If occlusion is something you struggle with on a daily basis, this course is for you. Course is concise, accurate, easy to understand and gives you enough understanding to do your cases confidently, whether restoring single tooth or full mouth.
The faculty is experienced and very well knowledgable on all topics presented. The course will give you inspiration and excite you to tackle more difficult cases at your office with ease. Highly recommended!!!!!!!!
I want to thank you for opening me up to the FMR, four day course. I enjoyed it so much and picked up so many ideas and knowledge.
When we have been practicing dentistry for a long time, most dentists resist trying to better their skills and knowledge. We all need to advance ourselves no matter what stage of our careers we may be at. As well as accept that we should never stop learning. Your FMR course, the staff,and your leadership is a breath of fresh air that motivates all that attend. Thanks again !!!